Owner & Senior Web Developer @thechoppr
"Your overnight success story is always a result of everything you've done in your life until that moment."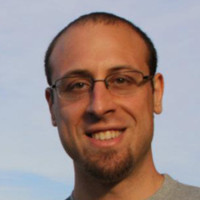 I build Websites @thechoppr and enjoy experimenting, learning, and trying new things. I have 15+ years of experience in Web design and development, working with a wide range of clients and projects. I like music watching movies, and when I'm not in front of the screen, I love hiking and running in the great outdoors. I'm a runner, have a couple of marathons behind me, and one day I would like to run a marathon in under 3 hours.
I started back in the days (1999) when my work supported IE6 and had to use PNGFIX for transparent PNGs. Back then, I was only getting into HTML and CSS, and I dreamt I would be able to work as a full-time Web developer one day. It took me some time, but since 2006 I have been working as a Web designer and developer, and I would like to say that I enjoy what I do for a living.
Today my skill-set is much broader, and I can handle almost anything in Web site design, development, management, and promotion. However, the niche I have specialized in since 2007 is HTML to PSD and WordPress theme development.
Expertise and specialties
My primary expertise and specialties include:
HTML & CSS (HTML5 and CSS3)
JavaScript (jQuery, jQuery UI, etc.)
Web standards, LESS, and SASS
Foundation, Blueprint, 960 Grid System, Skeleton, and Bootstrap frameworks
WordPress, Drupal, Joomla, Shopify, and Magento
Linux, Apache, MySQL, and PHP (LAMP & WAMP)
SVN, CVS, and Git repositories
Please hire me
Want to hire me as a freelancer/consultant? Please send me a message today and receive your free quote on your next project.
Do you have a full-time position suitable for me? Download my CV/resume and contact me by phone, Skype, or email.
Are you ready to get started?
Quick Contact Form
Do you have questions, feedback or a custom request? Or do you just want to connect and network with the Choppr?